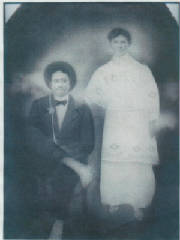 Jessie and Rosetta McGlaun
These are the parents of Lula Mae Plant, McGlaun, Jessie Daniel McGlaun Jr., Ruth Canada, McGlaun, Berdine Hardmon, Brown McGlaun, Aserine Murphy, James McGlaun.

John Brown II
These are the children of John Brwon II. James E. Brown Sr. John Brown III. Maxcine Gore, Renyolds, Brown. Carolyn Lee, Brown, Vivian Lemmons, Brown. Bernard J. Brown. Donald E. Brown Sr. Charles Brown. Deborah L. Brown. Rickie P. Brown Sr. Denise Hardmon.